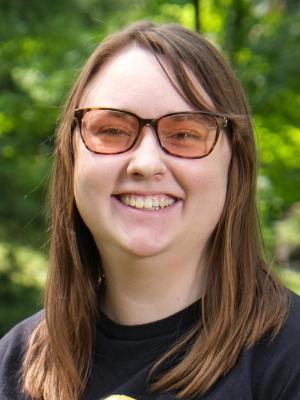 Photo Credit: S. Scott Whitmore
Emma graduated from North Dakota State University in 2021 where she double majored in Biology and Biochemistry and minored in Chemistry.
During her senior year of college she worked as a laboratory assistant at the USDA Agricultural Research Service studying fungal pathogens of wheat and barley.
In the fall of 2021 Emma joined the Interdisciplinary Graduate Program in Genetics for her PhD. She affiliated with Dr. Mullins and the Chorioretinal Degenerations Laboratory in May 2022.