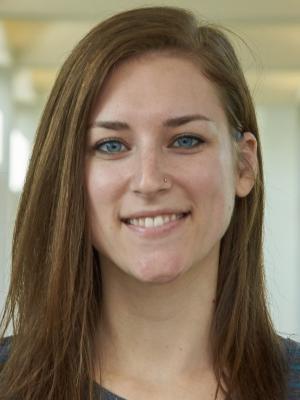 Photo Credit: S. Scott Whitmore
Katie graduated with a Bachelor of Science degree in Neuroscience and Behavior from the University of California, Santa Cruz in 2011.
After working in industry for a couple years, she came to the University of Iowa to join the Biosciences Ph.D. program.
In August 2014 she joined the Mullins Lab and the Molecular and Cellular Biology Ph.D. program, where her research focused on studying C-reactive protein and the choriocapillaris in age-related macular degeneration.
Katie received her PhD in Molecular and Cellular Biology with the dissertation, "Mechanisms of Pathophysiology and Methods for Regeneration of the Choriocapillaris in Age-Related Macular Degeneration" during the The University of Iowa Graduate College Commencement on May 12th, 2017.
After receiving her PhD, Katie accepted a postdoctoral position with Dr. Deepak Lamba at the University of California at San Francisco.