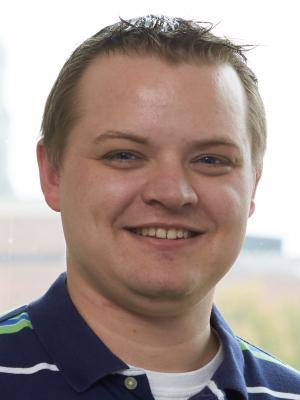 Photo Credit: S. Scott Whitmore
Miles is a trained biomedical engineer, with a focus in cellular engineering. He received his Bachelor of Science in Engineering Degree from the University of Iowa in 2012.
He has worked as a Research Associate since November 2015 and as a Research Assistant from August 2012 to November 2015, but originally came to the lab as an undergraduate lab assistant in August 2010.
He is primarily responsible for coordination of human donor tissue collection and dissection, histological experiments, laser capture microscopy (LCM), live cell imaging systems, organization of undergraduate lab assistants, and lab safety management.