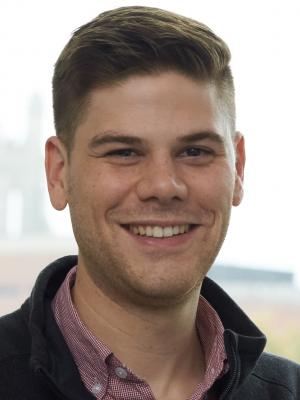 Photo Credit: S. Scott Whitmore
Drew graduated with a Bachelor of Arts degree in Mathematics with a minor in Biochemistry from St. Olaf College in 2014.
After graduation, he worked as a computational biologist in industry until joining the University of Iowa Medical Scientist Training Program (MSTP) in the fall of 2016.
Drew joined the lab in August 2018 and as part of the Molecular Medicine PhD program, Drew's research is supervised by Dr. Robert Mullins and Dr. Todd Scheetz with a blended wet-lab and computational focus.
He successfully defended his PhD dissertation entitled, "Single-cell Transcriptomics of the Human Retina: Regional Specialization, Endothelial Degeneration & Bioinformatic Visualization" in the Fall 2021 semester and returned to the Carver College of Medicine to complete his medical training in the Spring 2022 semester.