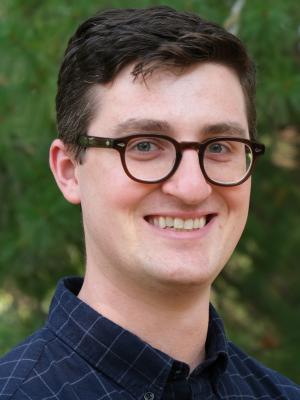 Photo Credit: S. Scott Whitmore
Nate graduated from Case Western Reserve University in 2016 where he double majored in Biology and Philosophy and minored in Chemistry.
Prior to joining the Medical Scientist Training Program (MSTP) at the University of Iowa in 2018, he worked as a research assistant in the hESC Core Facility of the Stem Cell Program at Boston Children's Hospital, focusing on stem cell reprogramming and hematopoietic differentiation techniques.
In the summer of 2020, Nate joined the Interdisciplinary Graduate Program in Genetics for his PhD. His research is co-supervised by Dr. Robert Mullins and Dr. Budd Tucker. His work in the lab is centered on using patient-specific stem cells to model and understand the causes of inherited retinal diseases.